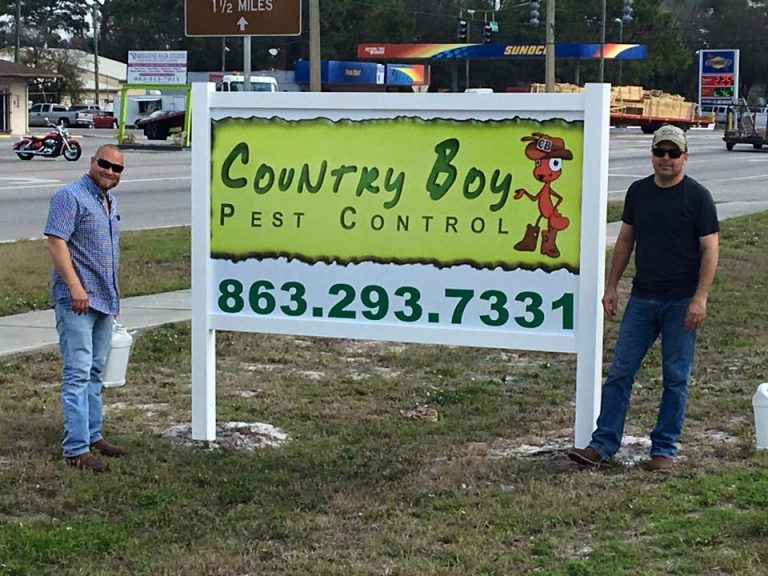 In case you've missed the updates on our Facebook page, Country Boy Pest Control has moved!  Our new office is located in Auburndale, at 2103 K-Ville Ave., and we are so glad to be in our new "home".  We even have a shiny new sign so you won't miss us when you're driving by!  Just because we've moved though, our top-quality service came along with us, and our customers can expect the same results from their pest control treatments that they have come to trust with Country Boy.
You can still count on us for...
ant control (both in your yard, and in your home)
roach control
mosquito control with our Mistaway systems
rodent control, prevention, and removal
bee removal
lawn care services
roto-tilling for your garden
...and MORE!
Even better?  Simply calling our new office is all you need to do!  We will schedule an appointment for your on-the-spot estimate, and then we can move forward with customizing a pest control and lawn care plan for you.  Our goal is to keep your home pest free and looking its best, and no matter where we move, that goal will remain the same.  If you're in the Auburndale area, stop by and see us!  If you're anywhere in the greater Polk County area here in Central Florida, trust us with your pest control needs.