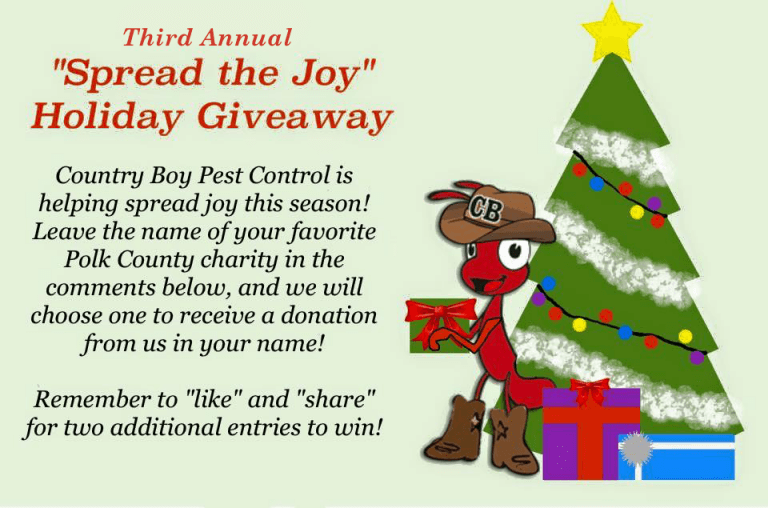 Country Boy Pest Control is excited to be hosting our 3rd Annual Christmas giveaway over on our Facebook page found here.  Each year, we give our friends and neighbors here in Polk County the opportunity to nominate their favorite local charity or ministry for a donation from Country Boy.  It's always a popular contest, and it always gives us joy to see how much support all of the local charities that do great work within our community receive from everyone online.
There are plenty of wonderful charities and ministries to choose within, and around, the Winter Haven area.  The Mission of Winter Haven, Parker Street Ministries, LifeChoice Pregnancy Center, Heartland for Children, and many more are potential winners of this giveaway, as long as they are nominated by one of you.  We also encourage you to support your chosen charity in ways other than our giveaway alone.  All year long, but especially at Christmas, these folks can use help with purchasing needed items, giving of your time and efforts, financial donations, or even a note just to let them know you have them in your thoughts and prayers as they serve our community.
Christmas is a season of giving, and we enjoy setting an example with this yearly tradition. We look forward to seeing the responses come in over the next couple of weeks, and we can't wait to choose a winner to bless this holiday season!
Merry Christmas from Country Boy!