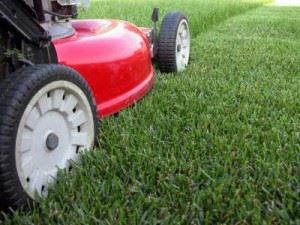 While we're still technically in the middle of "winter" here in Florida (anyone else feel like January has lasted forever this year?) we know that springtime will be here before we know it, and with it, warm temperatures and sunshine. For your lawn, that means it's time to shine, but if you haven't kept up with maintenance during the winter months you could be left disappointed when your grass isn't up to standard and your landscaping looks a little less than vibrant. Fortunately, there are ways to prevent that if you start now, and Country Boy Pest Control can help.
Where should you start?
First, you need to evaluate your lawn's current condition. Did you end the year with a beautiful, lush, yard full of grass? If you were meticulous about watering, pest control, and weed control before the winter months hit, you probably don't need to do much by way of damage control before spring arrives. However, having pre-emergent fertilizer put down will not only feed your grass as it wakes back up, but will also kill off weeds before they have a chance to start. That means you lawn will have no competition for nutrients and water and will thrive as the temperatures warm. If you're one of the many homeowners though who ended last year on a low note when it comes to lawn maintenance, you could be carrying over weed and pest issues and those need to be addressed now. Chinch bugs, lack of water (or too much water), insufficient nutrients and fertilization, and an overabundance of weeds are all surefire ways to kill of your beautiful grass and leave you with a patchy, weedy lawn that will leave the HOA frowning and will do little to give your home curb appeal. These issues can be mitigated if you hit them now though. Lawn sprays can kill off existing pests and keep them from coming back, and a carefully formulated weed removal and control plan can help your grass make a comeback.
In addition to your grass, taking a peek at your shrubs and landscaping is an important part of making your lawn look its best this year. Pests and weeds can impact your flower beds as well, and if your shrubs, ornamental trees, and flowers are dying off, it will leave your outdoor space looking sad. Pest treatments and fertilizer make sure your landscaping looks as good as the grass around it. Beware of DIY methods though, as shrubs and flowers have varying levels of tolerance when it comes to these treatments, and if you buy a big-box store "all purpose" variety of pesticide or herbicide, you could do major damage to your expensive plants. When it comes to applying treatments to your grass or landscaping, it's usually best to trust qualified professionals who can customize a plan for your unique needs and apply them in a way that promotes health and growth without posing a risk to your lawn or ornamental plants.
Country Boy Pest Control is proud to provide homeowners and businesses throughout the greater Polk County area with top-quality pest and lawn services. Our skilled technicians can customize a plan for your lawn and landscaping and offer you an on-the-spot quote. We tailor a treatment schedule to you, so if you are heading out of town (like back to your summer home for a few months) or if you want treatments applied while you're at work, we can do that! Give us a call and find out why we're a top choice in Central Florida.