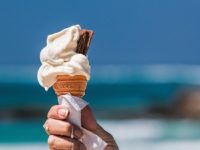 With a recent heat wave hitting us here in Florida, staying cool is at the forefront of people's minds. While social distancing measures and COVID worries continue to disrupt many traditional summer plans for folks in and around Polk County, a few things have stayed the same this summer, and those things are all related to protecting yourself from the sun and heat. A certain amount of sun is safe, healthy even, for your body. Being out in the fresh air is a must, but if you get too much time, too many rays, and don't recognize the signs that you're taking it too far, you could end up feeling pretty awful. The tips below are key to remember whether you're going out for a fun day on the beach, or heading to work in an outdoor environment.
Remember:
Hydrate! This is key. Don't wait until you're very thirsty to take a drink. Continually replenish the fluids you're losing through sweat by taking regular drinks of water. If you'll be doing hard physical labor, or exercising, consider supplementing your water intake with an electrolyte drink to keep your body hydrated and functioning well. Dehydration can be dangerous, so remember to turn up that water bottle often throughout the day!
Wear your sunscreen. Protecting your skin from the most harmful rays sent out by the sun is important for your long-term health. Not only is a sunburn uncomfortable, but each time you get burned you're making yourself increasingly susceptible to skin cancers as you get older. Opt for an SPF of 30 or higher, and if you'll be sweating a lot, or spending time in the water, sport formulas are best as they hold up better for longer. Don't forget to reapply as directed!
Take breaks. Your body is working harder to function well when it's hot outside, and if you push too hard, you could put yourself in a bad situation. Overheating and overworking when the weather is hot can lead to heat exhaustion, or worse, heat stroke. Try to take at least a few minutes to sit, breathe, and relax every hour or so, to give your body a chance to recuperate.
Find shade. Being in the sun for hours at a time with no break is NOT healthy. As pest professionals, we spend hours in the sun each day while evaluating and treating people's homes and property, but even we take breaks to seek shelter and cool off in the shade. The temperatures are often much cooler in the shade, even if you're still outdoors, and those breaks are much needed to replenish fluids, cool off, and prepare yourself to continue working or playing hard.
Country Boy Pest Control believes in taking care of our employees by suggesting tips like the ones above to each technician before they go out on the job. We want to remind you to take note of these as well, and protect yourself and the ones you love this summer as you spend time outdoors and soak up vitamin D after so many months inside. If you're still staying indoors because the bugs are so bad you can't enjoy your outdoor space, it's time to call Country Boy. With a free estimate and affordable pricing, you're sure to be happy with your service from day one.