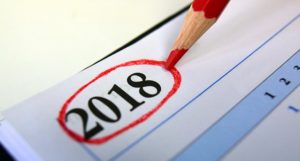 Christmas has come and gone, and now we are all looking forward to celebrating the New Year year with a fresh outlook and hope for a GREAT 2018. However, putting that positive foot forward might be hard to do if you risk stepping on a roach or in a colony of ants. Pests are part of life in Central Florida, but they do NOT have to be a part of life in or around your own home. If you've been battling pest issues throughout 2017, there's no need to let them continue into the New Year. Country Boy Pest Control offers a variety of services to keep your home and property free of insects and rodents from season to season.
A few ways we can help include:
Interior and Exterior Residential Spray. We spray the interior of your home for all common household pests, including ants, roaches, spiders, and more. We concentrate on baseboards, windows, doors, and any other areas where unwelcome visitors can get into your home. Our treatments are safe for your little ones and furry friends, so you can rest easy knowing you're in good hands. We also spray outside your home, around the foundation and walkways, to make sure insects stay away from your house altogether. This means you have a double barrier against critters coming in.
Lawn Sprays. Our lawn spray treatments get rid of pests (especially spiders and ants!) that cause problems in your yard. By investing in lawn spray treatments you know you (and your kids and pets) are safe from being bitten or stung while playing outside, and you can enjoy the grass you work so hard to grow! Grass not growing? Our lawn sprays can help with that too! Our treatments protect against chinch bugs and other pests that counteract your efforts for a green, healthy lawn.
Commercial Pest Control. Your home isn't the only place pests show up. If your business is being overrun by unwanted squatters, we take care of that too! We take care of your business just like we manage your home, with both interior and exterior spray treatments to keep your offices pest-free and at their best.
Mosquito Direct Spray. We don't spray into the air merely hoping we hit the mosquitoes on your property. Rather, we attack them at the source. Our direct spray means we treat the bushes and trees where mosquitos congregate and rest, so you are killing them before they can head out and feed on your, your family, and your pets. This option is much more effective than traditional mosquito treatments.
Rodent Control. Are your pest problems a little larger (and furrier) than ants or cockroaches? We handle rodent issues too! We work on a custom plan to determine what type of rodent is causing the issue, how to eliminate and/or trap them, and then we take care of removing them from the premises. Our methods are safe and proven to be effective on all types of rodents that are commonly dealt with here in Polk County.
Bee Removal. This one is self explanatory. We love our bees here in Florida since they help keep our crops healthy and thriving. However, we understand that you don't want them in your shrubs or on your home for your own safety. We'll come out and remove them carefully, so they can be relocated somewhere more convenient for you and for them. Our expert technicians can make sure no bees or humans are harmed in the process.
All of the services mentioned above (and more) can be combined to form your own custom pest control plan for 2018. We work with you to come up with treatments that fit your needs and your budget, so you can head into the New Year with one less thing to worry about.
Happy New Year from Country Boy!